I think that the narrative of this music video is the most profound critique of digital life I am yet to see. A lot of talk is created as mankind embraces a lifestyle embedded with the digital. It is a huge dialogue but this piece hits the point of the mechanical change that happens in the background mantra of our lives as we communicate, the base functions – the robotic of the digital life expressed by a de-fleshed mechanicalized doll looking like a prop of an 80's horror flick.
Subversive and Brilliant.
I remember the conceptual anxiety as a 16 year old painting student as my mind came to grips with the notion of computer art. Nowadays the issue is not a big deal, but then in 1994 computer image making was the last challenge to the classical Shrine of Fine Art. I was lucky to meet a good mentor and master printmaker Jim Brodie whom I am ever thankful to for breaking the mould of my mind by flashing wired magazine at computer class.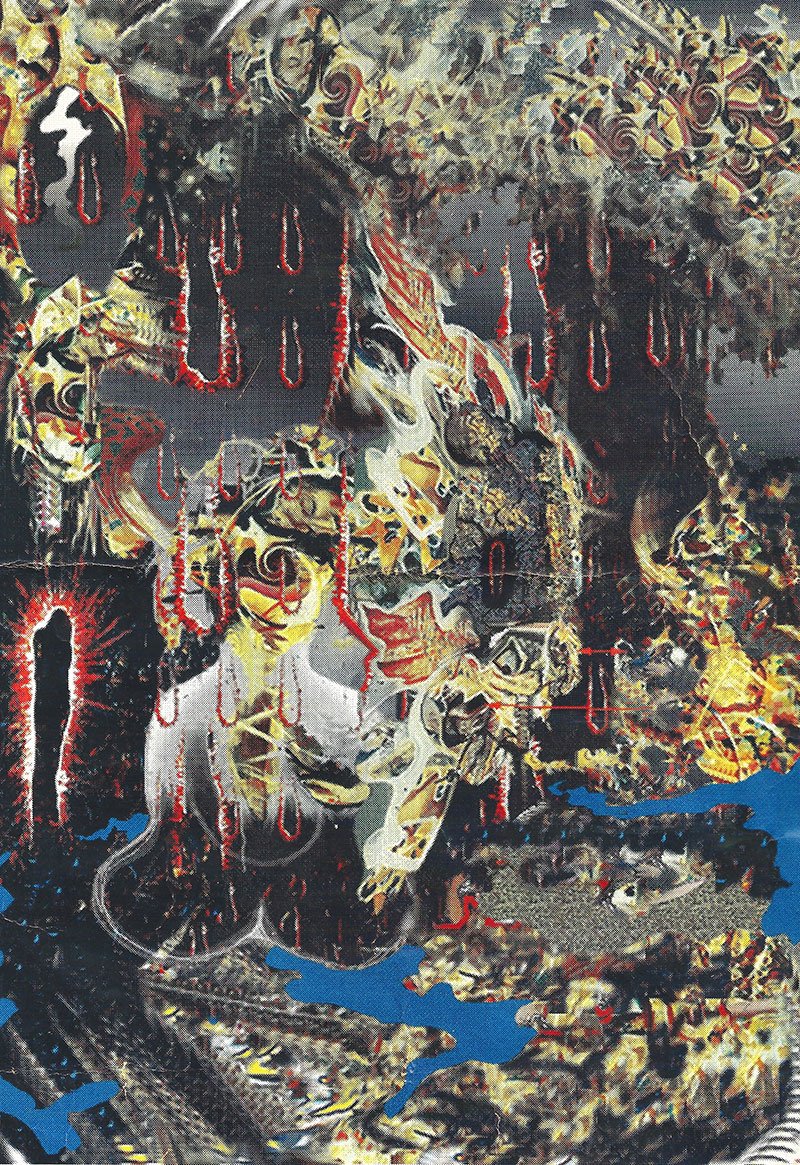 These were my first ever computer graphics created with photoshop 5.0 using my paintings and reworking them digitally. I crashed the network once or twice making these images and after lots of system freezes and reboots result developed. A year later when I went to uni as a first year after developing a proficient foothold with digital art, I was told "experimental" computer art was only for third year students and put through foundation studies. Postmodernity in LizardLand was a bit of a joke and I dropped out after the first year and joined the Sāraswat Gauḍīya Vaiṣṇavism to become a monastic and never turned back.